As a pharmacist, your resume is the most important tool you have to demonstrate your professional experience and accomplishments in the pharmaceutical field. Crafting a strong pharmacy resume is essential for ensuring you get an interview.
We'll provide step-by-step guidance on how to compose an effective resume for pharmacist. And help you get started with tips on what to include to make your resume shine.
So once you're ready, read on and learn more about creating a remarkable document that will help you land the job!
How to Write Pharmacist Resume
This article walks readers through the steps of how to write a pharmacist resume.

It begins by discussing the importance of a well-crafted resume.
Additionally, it covers how to showcase your education, certifications, and other qualifications.
Furthermore, it dives into listing your relevant pharmacy experience, as well as how to present yourself professionally through your language choice.
Finally, it details how to proofread and tailor your resume for every position.
All in all, this article supplies comprehensive advice for developing a professional resume of pharmacist.
Use Resume Builder
Are you ready to start job-hunting?
Constructing an impressive and organized resume is a crucial step in the process. Writing one from scratch can be intimidating, but with the right tools, it can be effortless!
An online resume constructor can provide an easy and fast way to create a top-notch resume. With a range of pharmacist resume templates designed for different career levels, you can find one that fits your qualifications.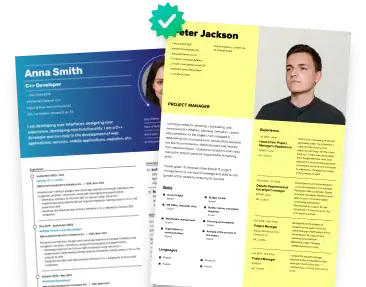 Using a pharmacist resume template gives you several advantages over building one from the ground up:
You can get a professional look for your resume without needing any design or formatting knowledge.
You get access to pre-written content specifically tailored to the job or industry you're targeting. This ensures your resume is custom-made for the position and looks more impressive.
You save time - all you need to do is fill in the blanks with your information.
Our service also offers additional elements such as cover letter templates, resume samples, and more.
The service will help ensure that your resume follows proper formatting guidelines, making sure it looks polished and professional.
Explore online resume creator that offer sample pharmacist resume with professionally written content, customizable design options, and helpful features. With a few clicks of the mouse, you'll be set to begin applying for jobs in no time!
Pharmacist Resume Sample
Professional Summary:
Experienced pharmacist with 8+ years of retail and hospital experience. Certified to administer immunizations and provide medication counseling. Skilled in customer service, problem-solving, and achieving excellent results.
Key Skills:
Dispensing Medications: Accurately preparing and allocating drugs based on physician orders.
Regulatory Compliance: Familiarity with both state and federal laws governing pharmacy practices.
Communication: Effectively communicating with patients, physicians, and other healthcare professionals.
Interpersonal Skills: Ability to build relationships with customers and ensure satisfaction.
Professional Experience:
Retail Pharmacist | Walgreens | 2016 - Present.
Execute patient prescription orders meticulously and efficiently.
Furnish patients with drug information, education, and counseling about medications.
Monitor inventory levels by ordering, receiving, and stocking drugs.
Receive verbal orders from physicians and authorized personnel.
Hospital Pharmacist | St. Mary's Hospital | 2012 - 2016.
Supervised a team of pharmacy technicians in ensuring the accuracy of medication orders.
Collaborated with medical colleagues to examine and modify drug dosages as required.
Monitored patient progress by reviewing laboratory results for potential drug interactions or allergies.
Administered immunizations and provided medication counseling services to patients.
Education & Certifications:
Doctor of Pharmacy (PharmD) | University of Washington | 2011.
Certificate in Immunization Practices | American Pharmacists Association | 2017.
Courses & Training:
Pharmacy Law & Ethics;
Pharmacology & Therapeutics I & II;
Drug Information & Communication Skills;
Compounding & Sterile Products.
Words to Use in Pharmacist Resume
When writing a resume as a pharmacist, use words for describing yourself that are both professional and engaging. Remember to use job-specific terminology.
Powerful Words and Phrases for a pharmacy resume:

Compounded: prepared and blended medications with the prescribed standards.
Dispensed: provided pharmaceuticals in accordance with prescription requirements.
Managed: organized and checked workflow and inventory in a pharmacy.
Communicated: discussed prescriptions, side effects, and over-the-counter medications with customers.
Monitored: tracked patient profiles and medication usage.
Supervised: facilitated clinical services and delegated tasks to pharmacy technicians.
Maintained: ensured adherence to safety protocols and quality assurance standards.
Collaborated: worked closely with medical professionals to ensure accurate prescriptions.
Innovated: developed strategies to improve efficiency in the pharmacy department.
Trained: educated co-workers on pharmacy policies, procedures, and processes.
Adapted: adjusted operations to meet changing healthcare regulations.
Analyzed: assessed patient data to provide appropriate recommendations for treatments.
Generated: created reports to record drug orders and track inventory levels.
Presented: provided comprehensive information on drug interactions, contraindications, and dosages.
How to Fill Contacts in Pharmacy Resume
Refrain from supplying superfluous data that may not be pertinent to the job itself. The information should be formatted tidily and arranged systematically to help comprehension.
When constructing a pharmacist resume, it is important to include:
Name;
Address;
Phone number;
Email;
Other relevant contact information.
To sum up, when listing personal information on an application for a pharmacist job, be professional and succinct yet extensive.
Poisons and medicine are often the same substance given with different intents.
Organizing Pharmacy Experience
When preparing a pharmacist resume, it's imperative to showcase your work experience in an orderly manner. This will help employers quickly scan the resume and understand your professional background.
The optimal technique for this is to arrange section chronologically. Begin with your most up-to-date position, then move on to prior roles. Insert the company name, job title, dates of employment, and a few key responsibilities for each role.
Let's say you have been working as a Pharmacist at ABC Pharmacy since 2018:

Pharmacist, ABC Pharmacy (2018 - Present).

Manage pharmacy operations and staff;
Advise patients on medication use and potential side effects;
Provide drug information to healthcare professionals.

And you worked at XYZ Pharmacy from 2012-2018:

Pharmacist, XYZ Pharmacy (2012 - 2018).

Maintained patient records and filled prescriptions;
Tracked inventory and restocked shelves as needed;
Guided customers through insurance paperwork.
Placing this well-organized work history on your resume validates that you have the knowledge applicable to the pharmacy practice. It also gives bosses an easy-to-read summary of your past background that is tailored to the desired role.
DON'T:
It's important not to mistake when formatting experience block.

Don't just record all of your jobs in one long paragraph without any bullet points or organization. This poses a challenge for hiring managers to quickly scan your resume and get an understanding of your experiences.
Ensure that each job is recorded separately with bullets explaining key responsibilities.
How to List Education
As you write your pharmacist resume, make an effort to organize and categorize your academic information in a clear manner. The most common way to do this is to sort your education history in sequence order, starting with the recent experience first.
If you have an entry-level position as a pharmacist, you should begin with any university degrees you have earned.
This could comprise a Doctor's or a Bachelor's degree in pharmaceutical sciences. You should also encompass any further certifications or licenses that you may have obtained.
To become a pharmacist, one must complete a Doctor of Pharmacy (Pharm.D.) degree, which typically takes four years after completing undergraduate prerequisites.
For each educational experience, it is advantageous to order it in a bulleted format with key points. If you have a Pharm.D from the University of California San Francisco School of Pharmacy, you could present it like this:
Doctor of Pharmacy, UCSF College of Pharmacy, 2018.

Specialized coursework in pharmacotherapeutics, biochemistry, and drug delivery systems;
Passed all national licensing exams for pharmacists.
This lets prospective employers know what you've learned while studying.
Taking care to avoid formatting your information incorrectly is critical. For example, your pharmacist resume can be difficult for HRs to read and interpret if you record educational experiences without key points.
Overall, keep your education section concise and organized with relevant experiences listed in chronological order and bulleted points. This will give managers a speedy comprehension of why you are qualified for the pharmacist position they are looking to fill.
Pharmacist Skills for Resume
Add both soft and hard skills to pharmaceuticals resume in order to be distinguished among other applicants.
Soft skills should focus on social qualities such as communication, troubleshooting, and patient service. Hard skills refer to technical abilities such as medication knowledge, computer proficiency, and compliance with regulatory requirements.
Pharmacists play a critical role in preventing medication errors. A study by the National Institutes of Health estimated that medication errors harm approximately 1.5 million people in the United States each year. Pharmacists help to minimize these errors through their expertise and medication management.
Crafting a pharmacist resume requires organizing the skills section effectively. Indicate the soft skills first followed by the hard skills and add keywords that are job-specific when possible. This will make it more straightforward for head hunters to detect the qualifications.
Pharmacist Resume Soft Skills:
Interpersonal;
Organization;
Problem-solving;
Paying close attention;
Customer service.
Pharmacist Resume Hard Skills:
Knowledge of medications;
Experience with computer systems;
Regulatory compliance;
Data entry accuracy;
Inventory control ability;
Compounding techniques.
Write a Pharmacist Resume
Putting Social Media Links: For and Against
Overall, incorporating web links into a resume of pharmacist can be advantageous to job seekers. This can lead to connections with other practitioners in the same specialty, and build a network. However, some drawbacks must be considered.
Pros:
Listing social media details in a resume can provide agents with answers to most common questions.
It can also help demonstrate an interest in the field of pharmacy and provide evidence of online engagement and presence.
Internet links allows potential hires to learn about recent activities and interests, helping to determine their fit with a pharmacy.
Cons:
It can be seen as unprofessional, and hurt your chances of getting hired if social accounts contain inappropriate content or language.
Posting too frequently could also create a negative impression on recruiters.
Too much personal information may make employers feel uncomfortable, leading them to question whether the candidate is the right fit for the role.
Example:
A Pharmacist might attach links to their Twitter account to show off their knowledge on topics such as drug safety or health care regulations. One might also link to their Instagram account to showcase photos of doing outreach in the community or working in a laboratory setting.
Pharmacy Resume Summary
An effective resume synopsis for a pharmacist should be concise and cover the main points of their professional history. It should highlight your qualifications, experience, and certificates.
Here is a prime illustration of pharmacist resume summary:

I am a licensed pharmacist skilled in providing patient care, compounding medications, and offering instruction in the appropriate utilization of prescriptions. With 10 years of experience in the industry, I possess expertise in pharmaceutical care, drug information systems, and pharmacy inventory control. As a certified immunization provider and a CPR/First Aid instructor, I have the ability to assist with patient safety initiatives.
To write a great resume summary:
Focus on the most relevant information. Ensure that your summary emphasizes the abilities and information necessary for the position you are vying for. Try to use clear and concise language that will draw attention to your qualifications.
Highlight any awards or certifications. Emphasize any credentials you have received as they demonstrate your commitment to professional development.
Keep it brief. Limit your summary to three sentences or less. It should be an introduction to your resume, not an exhaustive list of all your achievements.
Adding Extras
Supplementing a pharmacist resume with additional data enhances a recruiter's perception of the person's interests beyond the occupational profile. It demonstrates the candidate's commitment to their field and can give an employer insight into how they might fit.
Hobbies: Activities such as reading or gardening demonstrate a candidate's ability to stay organized, manage time, and prioritize tasks. Pharmaceuticals resume may benefit from recording healthcare-related avocations.
Courses: The inclusion of pharmacy-related classes on a resume of pharmacist can illustrate the involvement in continuous learning. Examples of lectures that could be covered are pharmacology, drug interactions, and medical terminology.
Languages: Mentioning them can help establish that the writer has experience working with diverse patient populations. Fluency in multiple languages can be beneficial when interfacing with patients or staff who do not speak English as a first language.
Awards: Honors show that the applicant has attained excellence or has gone above and beyond what was expected. Awards related to the pharmaceutical field, such as those from professional organizations or school, can be incorporated.
Internships: Practicums provide valuable hands-on experience for contenders seeking employment. Documenting internships denotes the intent of the intern to go the extra mile to gain experience.
References: Letters of recommendation are an integral part of the job application process. References should take in people who have worked extensively with the contestant. For example, supervising pharmacists or university professors who have taught seminars relevant to pharmacology.
Certificates: Certifications represent proof of completion of a particular course or met certain requirements necessary for positions in the healthcare industry.
After completing their Pharm.D. degree, aspiring pharmacists must pass the North American Pharmacist Licensure Examination (NAPLEX) to become licensed to practice pharmacy.
Pharmacist Cover Letter (with Examples)
Writing a cover letter to accompany your pharmacy resume is an important step. It is designed to be your introduction to the human resources manager. It should be targeted to the job specification and outline why you are a match for the position.
To verify your pharmacist cover letter is memorable, here is what to consider:
Do:
Focus on experiences and qualifications. Highlight past accomplishments and the experiences that demonstrate you are perfect for the job.
Use a professional tone. Your cover letter should sound friendly yet professional; avoid using overly casual language or slang.
Keep it concise. A cover letter must not exceed one page in length.
Incorporate terms from the job posting. This demonstrates that you have read and understand the job requirements.
Provide supply contact details at conclusion of the letter. Put your name, address, phone number, and email so employers can contact you with ease.
Don't:
Rely too heavily on templates or samples online. While these can provide some guidance, they do not guarantee success; customize each letter to suit the specific job you are applying for.
Copy/paste information from your resume. Use the cover letter as an opportunity to share how your qualities make you a unique fit for the organization.
Make spelling or grammar mistakes; ask someone else to review papers before sending it with your resume.
An example of a successful one:
Dear [Hiring Manager],

I am submitting my application for the Pharmacist role at [Company Name]. Having spent three years as a Pharmacist at [Previous Company], I have gained the skills necessary to excel in this position at [Company Name], and I am optimistic about the future.

My background includes fostering strong relationships with clients while providing outstanding customer service. I have had to ensure the accuracy of all medication preparations and collaborate with other healthcare professionals to provide optimal patient care. I also have leadership experience, having been promoted from Pharmacy Technician to Pharmacy Manager in my previous role.

As a passionate professional with extensive knowledge of pharmacy regulations and pharmaceutical products, I believe I would be a great addition to your team. My goal is to use my expertise and experience in order to help [Company Name] achieve its objectives in offering superior medical care services.

Thank you for taking the time to evaluate my application, I eagerly anticipate discussing my qualifications further with you soon!

Best regards,

[Your name]
This sample letter is impactful because it clearly summarizes the applicant's qualifications, experience, and enthusiasm for pharmacy. At just over one page, it is compact and readable.
The job seeker also showcases knowledge of the company to which is applying by mentioning it's values in the letter. This tells employers that the person is genuinely interested in joining their team!
An example of a bad cover letter:
To whom it may concern:

I am writing this letter because I adhere to applying for a job as a Pharmacist at [Company Name]. Having worked as a pharmacist for two years, I am familiar with all types of medications that pharmacists handle on a daily basis. Please consider me for this role because I think I would make a superb addition to you!

I have a lot of experience and a passion for pharmacy, so I'm confident that I'll be able to hit the ground running when given the opportunity. Additionally, my excellent communication skills would be an asset when working with customers or medical personnel.

Thank you for regarding me as a competitor - please call me if you have any questions about my qualifications or background!

Sincerely,

[Your name]
This cover letter does not do enough to impress anyone. It does not mention any qualifications or accomplishments specifically related to pharmacy science or practice. Nor does it present any research about the firm or its corporate values.
It does not explain why this seeker is good enough compared to the other hopefuls vying for the same occupation. As a result, this person is less likely to be invited for an interview or receive a job offer!
Cover Letter for Entry Level Pharmacist Resume:
Dear [Hiring Manager],

I would like to apply to become a Pharmacist at [Company Name]. I recently earned my PharmD degree and am eager to begin my professional journey in the field.

I believe my education, knowledge of pharmacy practices, and passion for helping others make me an ideal candidate for this role. Over the course of my academic career, I developed extensive knowledge in pharmacotherapy, pharmacokinetics, and pharmaceutical calculations among other areas. I have also completed clinical rotations in a hospital setting, where I worked with pharmacists to provide medication therapy management services.

In addition to my educational and hands-on experience, I am extremely motivated and organized. My years of schooling have taught me the importance of accuracy and attention to detail in regard to handling medications. I am also passionate about patient education and assisting people access the medications they need to improve their quality of life.

I am confident that my qualifications make me a great fit for the Pharmacist role in your Company. I would be thrilled to discuss my qualifications further during an interview. Please don't hesitate to contact me if you'd like any additional information. I am grateful for your attention.

Sincerely,

[Your Name]
Guidance on composing a cover letter for a pharmacist resume with little to no experience:
Identify yourself and explain why you are interested in the opportunity. Articulate your awareness of the job requirements and how you meet them through your skills, experience, and knowledge.
Point out your academic history, appropriate coursework, internships, or volunteer work that supports your commitment to the profession, even if you do not yet have professional experience.
Share your enthusiasm for helping patients by stating why you chose pharmacy as a career.
End your letter by noting your interest in exploring the position.
Be aware that a cover letter is not just a summation of your resume; use it as an opportunity to emphasize how you are uniquely qualified.
Pharmacists are responsible for counseling patients on how to take their medications correctly, potential side effects, and drug interactions. This helps ensure that patients receive optimal benefits from their medications.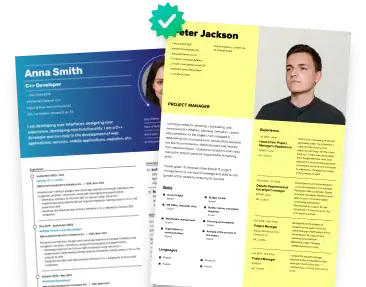 Re-read Pharmacist Resume
Checking your resume and cover letter for accuracy and typos is fundamental when seeking a pharmacist position. Besides promoting your meticulousness and expertise, it also ensures that the interviewer has an in-depth picture of your talents and credentials.
Using proper grammar and words is also essential for a successful job application. Employers look for candidates who can express themselves clearly, so employing correct syntax and avoiding spelling mistakes will give you an edge.
Additionally, it will demonstrate that you take pride in your work and take the time to turn in quality applications.
Here are some tips for proofreading your resume for pharmacist:

Read your resume aloud or have someone else read it to you. This will help you catch any errors or awkward phrasing that you may have missed when reading silently.
Check for typos, punctuation errors, and factual inaccuracies.
Make sure that the information is presented in a logical way with no missing sections or redundant words.
Use a spellchecker to ensure that all words are spelled correctly.
Have a friend or family member review your resume for additional feedback.
By taking the time to proofread and spellcheck the pharmacy resume, you can ensure that your job application shines above the rest!
In certain areas or specialized fields, there is a shortage of pharmacists. This shortage can create opportunities for pharmacists to work in underserved communities or niche areas such as geriatrics, specialty pharmacy, and research.
Conclusion
You are done! Constructing a pharmacist resume may be intimidating. But actually it is not.
Here is a detailed checklist on how to craft a pharmacist resume:
Start with your contact information - point out name, address, phone number, and email.
Provide a summary of your qualifications - mention your experience as a pharmacist, professional license, and certifications.
List your education - specify degrees, certificates, or any other courses related to the job of a pharmacist.
Describe your work experience - detail job duties, accomplishments, and projects you worked on while employed as a pharmacist.
Highlight your skills - order any relevant software programs, languages, or other skills you possess that can make you an asset to the company.
Add optional sections - append any awards or recognitions you have received, affiliations with professional organizations, or volunteer experience.
When it comes to making your resume stand out, there are several key elements to consider.
Use a clear and professional format, ensure accuracy in all information provided, and use powerful words that demonstrate your knowledge of the field. Additionally, tailor each resume according to the position and include only corresponding information.
To write a pharmaceuticals resume easier, think about using an online resume builder tool with pharmacist resume examples. It offers tips and tricks along the way to guide you through the process of creating a personalised resume.
Don't wait any longer - begin writing your resume of pharmacist right now and get noticed by recruiters!