The job of a physician assistant is both challenging and rewarding. It requires a perfect blend of knowledge, skill, and compassion.
Becoming a physical assistant means being in a high-paying and at the same time very competitive job market. Therefore, having an outstanding physician assistant resume is essential for all job seekers looking to enter this area of the healthcare field.
"The good physician treats the disease; the great physician treats the patient who has the disease."
A well-written PA resume can help you land interviews and ultimately secure the job opportunity you desire. In this article, we will provide instructions on how to construct an extraordinary resume for a physician assistant. Be certain: it will put you ahead of the others.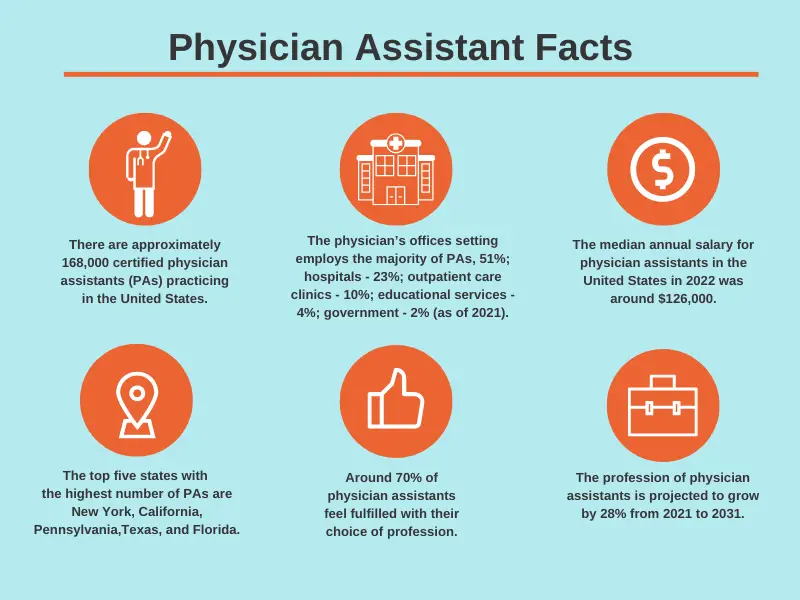 1. How to write a PA resume?
This article outlines the procedure for composing a physician assistant resume step-by-step.
You will:
learn how to properly include your physician assistant qualifications;
look at physician assistant resume examples;
get an idea of writing a cover letter for physician assistant jobs.
By adhering to these guidelines, you can build an impressive PA resume that will grab the attention of prospective employers.
2. Why use a resume builder?
Are you looking for your first job as a physician assistant and struggling to organize your resume? Consider using ready-made PA resume templates from Resume Trick to make the process easier.
Benefits of using a physician assistant resume template:
It saves time and effort and helps you stand out from the crowd.
The formatting is already done for you, so you don't have to worry about fixing it manually.
The layouts offer a variety of sections for different types of work experience or qualifications
You can tailor the template to various specific jobs by keeping several copies of your resume.
Starting with a physician assistant resume template also allows for more creativity in your design. You can choose from a variety of colors, fonts, and images to make your PA resume look professional and unique.
The median annual salary for physician assistants in the United States in 2022 was around $126,000, as reported by the Bureau of Labor Statistics.
So instead of spending hours attempting to compose a resume from scratch, consider utilizing one of these pre-made layouts from Resume Trick. It will save you time and effort while helping create an eye-catching physician assistant resume!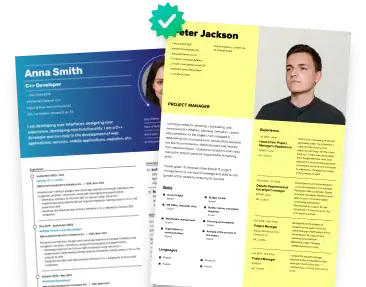 3. Physician assistant resume examples
Objective: Aspiring Physician Assistant with hands-on experience and extensive academic background. Holding BS and MS degrees. Accredited and licensed. Looking for a hospital to bring my unique combination of skills and knowledge to contribute to the patient's well-being and the organization's prosperity.

Core Competencies

Clinical patient assessment & diagnosis;
Experience in orthopedic, internal medicine, & family practice;
Advanced skills in EMR systems & medical coding;
Knowledge of pharmacology & medication administration;
Ability to educate & motivate patients in preventive care;
Exceptional interpersonal & communication skills.

Education

Master of Physician Assistant Studies, ABC University, 2018.
Bachelor of Science in Healthcare Administration, ABC University, 2016.

Clinical Experience

Physician Assistant | XYZ Hospital, Cityname, ST (2021 - present)

Provide direct care to over 2,000 patients with acute and chronic conditions in both outpatient and inpatient settings.
Perform physical examinations, developed treatment plans, monitored outcomes, and provided patient education.
Prescribe medications for various mental health issues while adhering to state regulations regarding pharmacology.
Assist surgeons during surgeries by providing pre-operative and post-operative care, as well as preparing surgical sites.

Physician Assistant Internship | ABC Clinic, Cityname, ST (2018 - 2021)

Collaborated with physicians on treatment strategies and diagnoses.
Scheduled follow-up appointments and monitored progress reports.
Administered injections, immunizations, and IV therapies, while following safety protocols.
Conducted laboratory tests including blood draws, electrocardiograms (EKGs), and pulmonary function tests (PFTs).

Volunteer Work | GHI Free Clinic, Cityname, ST (2016 - 2018)

Assisted physicians in providing medical care to underserved populations in the community by performing physicals/exams.
Administered vaccines/medications, took vital signs, and obtained lab specimens for testing purposes.

Licensure & Certification

Drug Enforcement Agency (DEA) License #123456789 (2021).
NCCPA Accreditation, Active Status (Since 2018).

Professional Affiliations

American Academy of Physician Assistants Member (2018 - Present).

Awards & Achievements

Awarded "Employee of the Month" from ABC Clinic for outstanding performance in 2021.
Received "Certificate of Excellence" from the Cityname Board of Physician Assistants for outstanding service in 2020.

Publications

Diagnosis and Treatment of Heart Disease. Appeared in The Journal of Physician Assistant Medicine, 2019.
Managing Chronic Conditions in an Aging Population. Written in collaboration with Dr. John Smith, published in The Journal of Geriatric Medicine, 2018.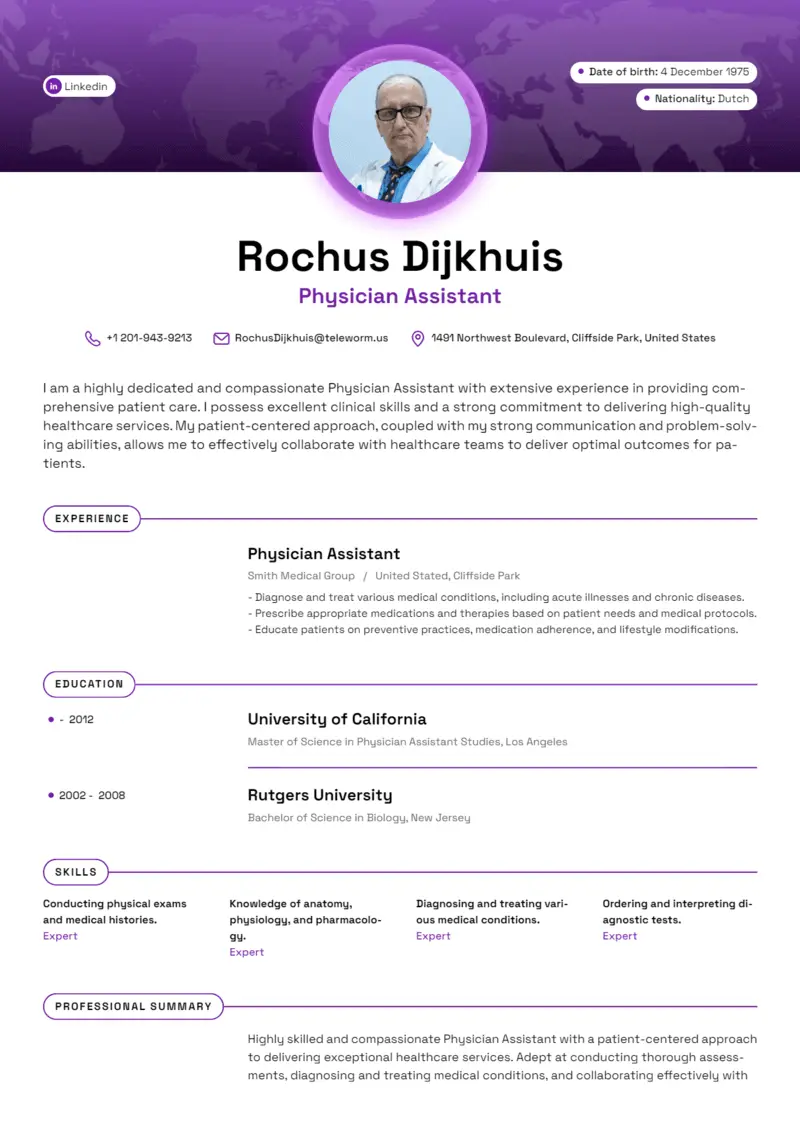 4. How to format a resume?
To create a resume that presents your physician assistant's qualifications, you need to craft your document in a clear way.
Here are guidelines to structure your resume:
Formatting. Use a clear and easy-to-read format. Ensure you add headings to separate sections. Consider using bold or italics for emphasis.
Style. Choose a professional font like Arial, Calibri, or Times New Roman. Select a font size of 10-12 points. Use consistent spacing throughout the resume for readability.
Word Choice. Use language that focuses on accomplishments rather than duties. Utilize action verbs to show employers what you have done in previous positions.
Spacing. Leave plenty of white space between segments of your resume. This will make it easier for readers to scan your resume and find key information.
According to the American Academy of Physician Assistants (AAPA), there were approximately 168,000 certified physician assistants practicing in the United States.
Other formatting tips
First, carefully examine your PA resume several times to make sure there are no typos or grammar errors.
Additionally, ask a trusted friend or family member to review it as well. Make sure to highlight relevant experiences and certifications that fit the job requirements.
Lastly, tailor each resume to the role you are applying for and include keywords to describe your skills from the job description when appropriate.
5. What contact info to include?
When providing contact details, verify that the information is correct and up-to-date. You surely do not want to miss a call inviting you for an interview.
A physician assistant's resume should feature your full name, current address, professional email, phone number, and any other contact information you may have.
For instance, you can connect your LinkedIn profile or list the states where you are licensed to work. This section should be plain and straightforward so that recruiters can easily identify you in the pull of other applications.
6. How to list work experience?
Assembling a physician assistant resume requires arranging your experience in a compelling way that clearly presents your ability to perform the job tasks.
The most effective course of action is to utilize chronological order, commencing with the last job held and moving backward.
For each position, provide a brief description of the duties you performed, the outcomes your performance has brought, and any recognition you received.
It is helpful to utilize bullet points for easier scanning of the details.
Physician assistant resume - sample employment history:
Physician Assistant | ABC Hospital - Bigcity, ST (2018 – Present)

Furnish medical services in accordance with the approved scope of practice as specified by state regulations.
Utilize advanced medical equipment such as ultrasound and electrocardiography machines.
Collaborate with other medical professionals to manage patient care plans.

Physician Assistant | XYZ Clinic - Smalltown, ST (2016 – 2018)

Conducted physical examinations, immunizations, and diagnostic tests for patients.
Prescribed medications based on patient assessments and needs.
Educated patients about preventative health care practices.
When examining PA resumes, employers seek candidates who have field experience in the medical profession.
Therefore, clinical experience is a critical component of any physician assistant resume. Make sure you include any clinical rotations you have completed that relate to the role for which you are applying.
The Bureau of Labor Statistics states that the physician's offices setting employs the majority of PAs, 51%; hospitals - 23%; outpatient care clinics - 10%; educational services - 4%; government - 2% (as of 2021).
Overall, it is imperative to record and classify your work experience when constructing a physician assistant resume. In this way, employers can promptly understand what kind of experiences you have had in the past that make you a suitable candidate.
By providing detailed information about your past employment as a physician assistant, hiring managers can easily determine whether you are qualified for the opening they are looking to fill.
7. How to organize education details?
To become a physician assistant, you must have a Master's degree from an accredited PA Program. Therefore, this degree must be listed first on your physician assistant resume as the one having the most weight.
Then, it should be followed by a description of your Bachelor's coursework as well as any additional educational experience you have. Organizing your academic history in chronological order facilitates the recruiter to understand the timeline of your education career.
List out your achievements, extra curriculum activities you were involved in, and other facts that made your educational journey one of a kind. This could be advantageous for you to create a more cohesive narrative of your academic background.
It may be beneficial to refer to the physician assistant certification or a selected list of courses you have taken, related to healthcare. These can include medical terminology classes, clinical rotations, or patient care classes.
Physician assistant resume - sample credentials:
Master of Science in Physician Assistant Studies, XYZ University (2021)

Successfully completed a physician assistant program accredited by the NCCPA.
Completed clinical rotations in family medicine, pediatrics, internal medicine, emergency medicine, and psychiatry.
OSHA and HIPAA training.

Bachelor of Science in Healthcare Administration, XYZ University (2018)

CPR/BLS Certified
Basic Life Support (BLS)
All in all, when structuring the resume section about academics, ensure that all pertinent details are accounted for. This will enable employers to understand your educational background better and make them feel more confident about hiring you for the job.
Try a PA resume template
8. How to mention licenses?
PAs must possess valid physician assistant licenses to practice in their respective states. Depending on the state, licenses may necessitate accreditation from the NCCPA or other authorized organizations.
Memberships in professional organizations, such as the American Academy of Physician Assistants (AAPA), also provide additional benefits and opportunities.
The National Commission on Certification of Physician Assistants (NCCPA) reports that the top five states with the highest number of certified physician assistants are New York, California, Pennsylvania,Texas, and Florida.
When compiling a physician assistant resume, it is necessary to add details on licenses and memberships held. Remember to include the date of issue and expiration date for any license held.
Make sure the information on the PA resume is current. Do not be shy and describe yourself in the best word. It will guarantee you make the most of networking opportunities and other benefits offered by these organizations.
9. What skills to put?
Incorporating both soft and hard skills needed to be a physician assistant shows that you are a well-rounded professional.
Physician assistant hard skills encompass the technical abilities that allow an individual to perform specialized tasks.
Soft skills are the interpersonal aptitudes that help a person interact with others.
Having a balance of both will demonstrate your overall competence to succeed as a physician assistant.
Physician assistant resume - examples of soft skills:
Ability to communicate effectively with patients and colleagues.
Excellent organizational and time management skills.
Proficiency in working independently and as part of a team.
Empathy and compassion when dealing with patients.
Critical thinking and problem-solving capabilities.
Professionalism in all aspects of work.
Physician assistant resume - examples of hard skills:
Knowledge of medical terminology and procedures.
Experience in digital health records systems.
Clinical assessment abilities such as physical examinations and interpreting test results.
Understanding of relevant laws and regulations regarding patient care.
Ability to manage budgets and resources efficiently.
Expertise in administering medications safely.
By sharing lists of your skills on the resume you can point the recruiter's attention to your set of abilities. This will help them determine how your skillset can be applied to the position they are hiring for.
10. Should I include social media?
Overall, social media links can be a great addition to a physician assistant's resume. It can help build trust and demonstrate the physician assistant's qualifications.
However, you should take into account that a few employers might not be at ease with a large amount of personal information being included in a resume.
Consider the following pros and cons of sharing your social media profiles on your physician assistant resume to help you make the decision.
Pros:
Utilizing professional networking websites provides an opportunity to showcase your physician assistant qualifications, expertise, and personality.
Such links on your PA resume can also boost your credibility and illustrate your devotion to work.
It can share professional insight in your posts or participation in online discussions.
Sharing social media links allows potential employers to connect to you before personal meetings.
It offers a chance to reach out to someone among your connections.
Cons:
Employers may not be comfortable with revealing too much private data on a PA resume.
Some social media sites may contain inappropriate content that could hurt your physician assistant application.
To share links on your PA resume, you must ensure that all of their social media accounts do not have unprofessional content.
For example, if the physician assistant has a blog or website related to their field of work, they should include this link to present a deep commitment to the industry.
If you believe that your social media presence will increase your chances of getting hired, then consider sharing the links to your profiles on the resume. If not or you are not sure, then it is probably better to omit such information from your PA resume.
11. How to write a PA resume summary?
A well-crafted physician assistant's resume summary should capture the attention of employers and highlight key qualifications concisely.
A strong summary should include experience, skills, and accomplishments that are suitable for the position.
PA resume summary examples:

Experienced physician assistant with a passion for delivering quality patient care. Has extensive experience of 8+ years in multiple medical settings, including assistance with surgical procedures, conducting physical exams, and administering medications. Skilled in developing treatment plans based on patient needs and collaborating with multidisciplinary teams to ensure the best outcomes. Certified by the NCCPA (National Commission on Certification of Physician Assistants).

Dedicated and compassionate Certified Physician Assistant with 5+ years of experience in a variety of clinical settings. Skilled in providing comprehensive patient care, utilizing evidence-based guidelines, and delivering health education to diverse populations. Proven track record of collaborating effectively with physicians, nurses, and other healthcare professionals.
Guidelines for crafting a physician assistant resume statement:
Highlight your strongest credentials. Make certain to integrate your most pertinent certifications, education, experience, and abilities that are related to the job you are applying for.
Keep it concise. The resume summary must be concise and to the point; no more than 3-4 sentences long.
Use active language. Active language captures attention and conveys energy. Use action verbs like "managed", "developed", and "collaborated" when describing your skills and experience.
Adjust it for the job requirements. Examine the physician assistant job description provided in the advertisement and make sure to exhibit the applicable capabilities you have.
12. What additional information to supply?
Enhancing a physician assistant's resume by including supplementary personal information will give the employer a comprehensive idea of your character.
The profession of physician assistants is projected to grow by 28% from 2021 to 2031, which is much faster than the average for all occupations, as per the Bureau of Labor Statistics.
It helps to better understand how you would fit into the organization, as well as your accomplishments and activities outside of work. Below you will find PA resume samples of other elements to include:
Hobbies can indicate that you are multi-talented, imaginative, and like activities that broaden your perspective. For example, if you enjoy running marathons, it could demonstrate your dedication and perseverance, which are important qualities for a physician assistant.
Courses indicate extra steps you have taken to increase the knowledge and skills about your professional industry. This reveals enthusiasm for learning, which is a necessary trait for any healthcare occupation.
Languages can be a great asset for PAs, especially those working with international patients or clients. In addition, having language proficiency can also open up new opportunities within the profession.
Awards exhibit that you have been commended for successes in connection with your profession or specialized field. For example, you received awards from medical societies or other organizations associated with health care.
Internships provide valuable experience for any job seeker and are especially advantageous for those seeking a career in medicine. Adding internships will demonstrate your learning about the field and gaining real-life experience in it.
References allow potential employers to gain an impartial opinion about your physician assistant's skills and character from somebody who knows you. This can aid employers in determining if you are telling the truth about your resume.
Certificates are proof of physician assistant qualifications that have been obtained by completing specific training programs related to medicine or medical professions. Including physician assistant certifications will show that you are a lifelong learner.
Conferences illustrate your engagement within the professional field. If you have attended any industry conferences, seminars, or other events related to healthcare, mention them here.
Publications and Research can present to prospective employers your research and writing skills. Moreover, it shows the areas you are most interested in and proficient in. This could include academic papers, articles in a medical journal, or any other type of published work.
Volunteer Experience shows employers that you have a history of giving back to your community, which is always viewed favorably. For instance, if you were a volunteer physician assistant at a free clinic or giving healthcare services in an area with limited resources.
Security Clearance may need to be obtained to work at certain facilities. If you already have it, provide information about the type of clearance granted (e.g., Top Secret, Confidential), the date it was issued, and the agency that granted it.
By including these additional sections on your physician assistant resume, you can demonstrate that you strive for excellence in everything you do. Make sure to tailor your resume to each job application, highlighting the most relevant qualifications.
Build your PA resume now
13.How to write a cover letter for physician assistant?
An impressive cover letter is an integral aspect of the physician assistant recruitment process. A cover letter provides an opportunity to make a good first impression. It should be concise, professional, and tailored to the job you are applying for.
When drafting your cover letter for physician assistant jobs, you should emphasize how you can be of benefit to the organization.
Begin by introducing yourself and briefly explaining why you are interested in the position. Include any relevant experiences that demonstrate your qualifications and abilities.
Your PA resume's supporting letter should also include information about why you are well-suited to the job. Talk about specific experiences or skills that make you an ideal candidate.
Finally, thank the employer for their time and consideration and express your enthusiasm for the position.
Physician assistant cover letter - bad example:
Hi,

I am writing regarding the physician assistant position at your organization. I would be a great fit for this role because I believe I have all of the necessary skills and qualifications.

I am confident I can make a positive contribution to your team. Check my resume and you will see for yourself. Please consider me as a candidate for this role!

[Name]
This example of a PA cover letter does not give any insight into the applicant's suitability for the position or what advantages they could bring to the organization.
It fails to elaborate on specific experience or skills and simply refers to the resume, which is not enough for a competitive application.
Physician assistant cover letter - good example:
Dear [Recruiter Name],

I am writing in response to your advertisement for a Physician Assistant at [Hospital Name]. I recently completed the Physician Assistant Program at [University Name]. With my background in medicine, I believe I am well-suited for this position.

My medical training includes five years as an Emergency Room Technician at [Hospital Name]. There, I provided a rapid assessment of patients and recommended appropriate treatments to physicians. What's more, I was recognized for my excellent customer service skills by receiving three awards from hospital leadership over the course of my time there.

In addition, I possess strong organizational skills which I honed while serving as Medical Receptionist at [Clinic Name]. Here, I coordinated patient appointments while ensuring the accurate recording of patient medical information on our electronic database system.

On top of this, I regularly conducted health education sessions with patients, updating them on their conditions and providing advice on how best to manage their health going forward.

I am confident that my background makes me an ideal candidate for the role of Physician Assistant at [Hospital Name]. I would be delighted to examine my qualifications further in an interview with you or members of your team at a mutually agreeable time.

Thank you for considering my application and I eagerly await your response.

Sincerely, [Name]
This PA cover letter is effective because it provides concrete examples of applicable experience.
It is also kept concise and professional and uses evidence-based claims (awards received) to support why the applicant is well suited for the role they are applying for.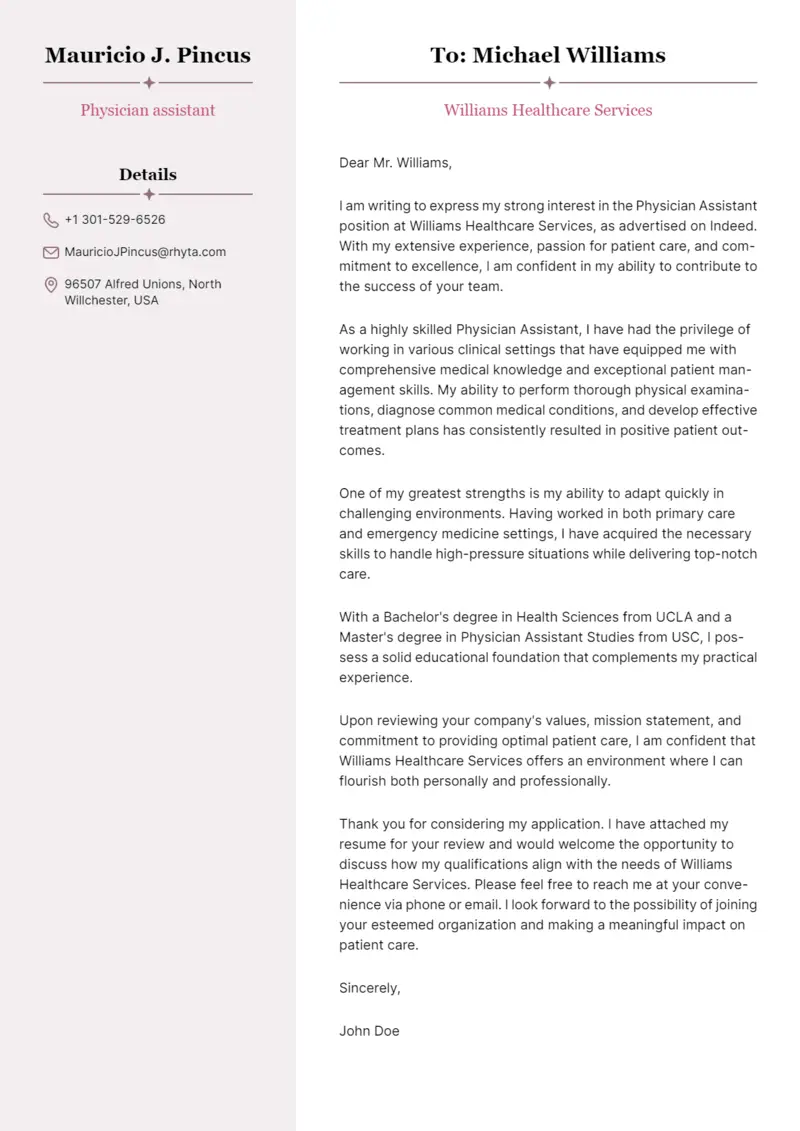 14. How to write an entry-level letter?
If it is your first time crafting a PA resume and cover letter, do not worry. You can easily accompany it with a good physician assistant cover letter.
Examples of a physician assistant's cover letter for an entry-level role:

Dear Hiring Manager,

I am writing to apply for the position of Physician Assistant at [Hospital Name]. I am a recent graduate from a PA program at [University Name] and have strong qualifications in medical science.

I understand the importance of this role and am eager to put my knowledge and skills to work. I have a passion for helping people and providing quality healthcare. I am confident that my dedication to patient care can be an asset. I have completed several courses in anatomy and physiology, pharmacology, medical terminology, and health assessment.

During my undergraduate studies, I also worked as a research assistant for a professor at the university. It has given me valuable experience in how to make decisions based on evidence-based practice.

Furthermore, I am an excellent communicator and have outstanding interpersonal skills. My experience working with diverse teams of people has allowed me to develop strong teamwork and problem-solving skills. I am highly organized, detail-oriented, and able to multi-task effectively while succeeding in a fast-paced environment.

I strongly believe that my credentials render me the perfect match for your group. If given the opportunity, I am ready to apply my enthusiasm and dedication to the role of Physician Assistant in your hospital.

Thank you for your time and consideration. I look forward to hearing from you soon.

Sincerely, [Name]
Tips for a cover letter to accompany a physician assistant resume of new graduates:
Focus on how your education/training makes you qualified for the role – even if you don't have professional experience yet.
Highlight any relevant coursework or research projects you have done that demonstrate your knowledge in the field.
Emphasize qualities such as good communication skills, organization, problem-solving abilities, etc., that are essential for this role.
Show enthusiasm for the position by expressing why you are excited about it and how you think it is a great fit for your career goals.
Be sure to proofread your physician assistant's cover letter before sending it out – typos can be a major turnoff!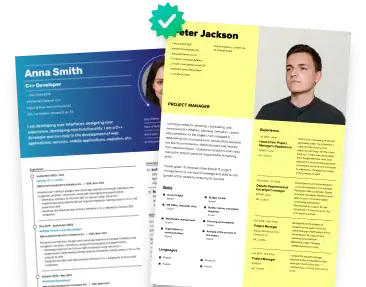 15. How to proofread my documents?
Proofreading your resume and cover letter when applying for a physician assistant job demonstrates your professionalism, attention to detail, and overall respect for the hiring manager, the organization, and the profession.
Check out these suggestions to help polish your physician assistant's resume prior to submitting it to the potential employer:
Read your resume aloud to catch any errors that you might miss when reading it silently.
Have someone else look through your resume as a second set of eyes can also help catch any issues.
Check for any spelling and grammar mistakes, including misplaced commas, incorrect verb tenses, or use of passive language.
Review the formatting of your resume, making sure all sections are organized in a logical order and all information is included.
Make sure to check the links and contact information listed on your resume to ensure they are accurate.
By taking the time to proofread and spellcheck your PA resume and supporting letter, you will be capable of presenting yourself in the best way possible and giving yourself a better chance at landing the job!
Conclusion
This article provides a comprehensive guide on how to craft a remarkable physician assistant resume. Designing a persuasive resume is tedious due to the high competence in the field and is the deciding factor in acquiring an interview.
To simplify the process, look at PA resume examples, and carefully study the physician assistant job description to ensure you possess all the necessary skills and knowledge.
Finally, consider using an online resume builder that provides professionally designed templates and the provided instructions to construct a standout resume quickly and efficiently.