Do you want to know how to look for a job? Look no further! This guide will provide you with all the job search tips and tricks you need to land your dream role.
You may be feeling overwhelmed by the job hunting, but we're here to help. We'll go through every step of the process: crafting your resume, finding job openings, and preparing for interviews.
By taking our recommendations and keeping your job search well-organized, you'll be sure to achieve your desired position quickly!
Job Search Tips
Are you looking to take the next step in your career? Finding a new job can be an intimidating and overwhelming process. It is commonplace to experience anxiety when beginning a career searching.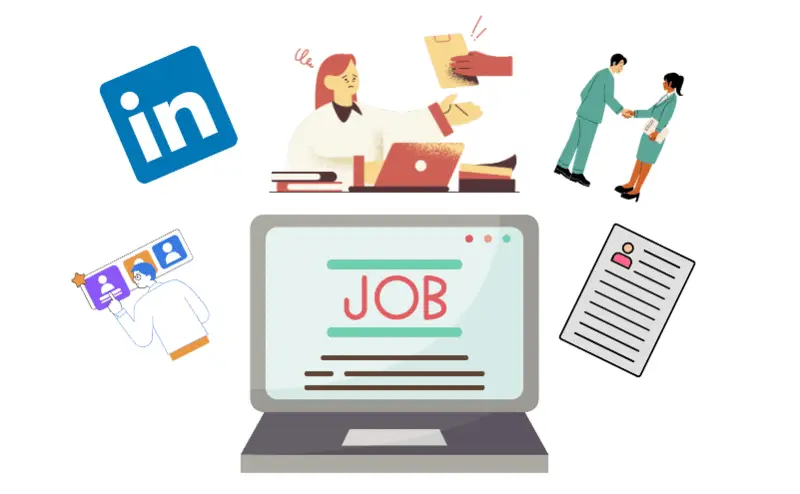 Look at the tips for job seekers:
Step 1. Define Your Goals
Creating a successful career path begins with proper goal setting. Understanding what you want to accomplish and how to get it can help you get there more quickly.
Start by asking yourself common questions about your aims: What do I want to attain in the next 5 years?, How do I see my career developing?, What kind of work do I enjoy doing?
Look for answers in books, blogs, and articles related to your field of interest.
Speak to professionals who are already in the positions you want to reach. Connect with people in your network who are working in the same industry.
Once you have identified your career goals, make sure to write them down and review regularly. Remain open to adjusting your plans as you go along. With clear thoughts and dedication, you will make strides toward achieving success.
Step 2. Take the Time to Search
It's essential to allocate time each day toward job searching. Create a schedule and stick to it. Don't be too hard on yourself, though. Give yourself a break if needed.
Research potential companies and roles you'd like to pursue. Consider job boards and other resources for postings. Also, look into networking opportunities to aid in connecting with employers or recruiters.
Ensure that you frequently revise your resume, as well as customize it to the role you are applying for. This is also important when applying online.
Make sure you're taking care of yourself during the job seeking by eating healthy, exercising, and getting enough sleep each night. These activities can help keep you feeling energized and motivated throughout the search process!
Step 3. Expand Your Search
Don't limit yourself to online resources. Employers today use a variety of methods to advertise open positions.
Investigate local newspapers, job fairs, professional organizations, and alumni groups for potential job options.
Reach out to sphere professionals or people you know in the field through events, such as LinkedIn or Meetup.com. You never know who might possess a connection or recommendation that could help you find the job of your dreams.
By varying the search, you have the chance to study diverse career paths and uncover unexplored chances not appearing on job boards or websites. Exploring new avenues is the best way to find a new job!
According to a Pew Research Center survey, 79% of Americans have used online platforms or websites for job searching. Online job boards, company websites, and professional networking sites like LinkedIn have become essential tools for job seekers.
Step 4. Stay Busy
It is essential to remain busy in the meantime. It might seem counter-intuitive, but being productive can help lift your spirits and keep your job search momentum going.
Create a daily schedule that includes time for finding a job, as well as other activities to fill your day. Exercise, cook healthy meals, read books, or take up a new hobby such as drawing or photography.
Volunteer work is also a great way to stay busy and build your skillset while you are looking for paid work. You can find opportunities in your local community or even online.
Step 5. Try Multiple Job Search Sites
Set up accounts on popular sites like Indeed, CareerBuilder, and Monster. You can also look for niche jobs on sites like Glassdoor, Dice, and Craigslist.
Once you have accounts set up on all the sites, search for jobs that match your skills. Compare job postings to make sure you're getting the best salary and benefits. Take time to customize your resume for each application - employers will notice.
Use social media platforms like LinkedIn to network and find connections in your area. Post frequently about your job search or new skills you're learning and connect with like-minded individuals to be connected.
Step 6. Do Your Research
Gaining a comprehensive knowledge of the role you seek is essential. Investigate the company, its mission statement, values, and culture to guarantee that you are an ideal match.
Be sure to read up on industry trends and news related to the job or company. This will facilitate the process of asking knowledgeable questions during interviews and showing your familiarity with their business.
Examining what others in the same position are doing is an effective method to generate ideas and showcase your ingenuity during conversation.
Maintaining a strong online professional presence is crucial. Research by CareerBuilder shows that 70% of employers use social media to screen candidates, and 43% have found content that caused them not to hire a candidate.
Step 7. Check Regularly
It helps you stay focused and motivated. Take the time to reflect on what you have accomplished and what is left to do. Ask yourself questions like "Am I taking the necessary steps to move forward?" or "What can I do differently?".
It's also important to check in with potential employers. Contact them systematically if you have yet to receive a response. You can also follow up with networking for updates on job openings or new opportunities.
Set reminders for yourself to stay on track. Whether it's a daily reminder to apply for jobs or weekly follow-ups, these reminders will help keep you organized and accountable.
You should also check in with yourself emotionally. Looking for work can be an emotional journey and taking care of yourself should be a priority. Find ways to manage stress and anxiety, such as exercising or taking a break from your search.
Finally, don't forget to celebrate your successes along the way! Recognizing your successes will bolster your enthusiasm and assist you in overcoming any obstacles that arise.
Keeping up with your job search consistently will provide you with the support, structure, and motivation necessary for you to persist.
Resume Writing Tips
Writing a resume can be intimidating, but with the right steps, it doesn't have to be. Read on to find sime helpful hints on how to craft a resume.
1. Improve Your Profile
Your resume is one of the most important job search helpers. Spend some time preparing it.
Use words that describe best what you do and what kind of job you're looking for. Include keywords that recruiters might search for.
Fill out the summary section with details about your experience, skills, and accomplishments. Showcase your strengths and let employers know why they should hire you.
List your current job and all past jobs in the experience section, including the company name, title, and time frame for each role.
Include any relevant volunteer work on your profile too. It can demonstrate your commitment to causes.
Add links to your website, portfolio, or blog so employers can learn more about you.
Endorse friends or colleagues for their skills and ask them to do it in return. It's a great way to build connections while boosting your credibility on LinkedIn.
Finally, join groups relevant to your industry or career goals. Interacting through conversations by providing answers or statements is a great opportunity for networking with potential employers!
2. Utilize a Resume Builder
Utilizing an online resume creator can be a solution to quickly and easily make a professional-looking resume. It allows you to create a well-structured, visually appealing resume that will be adored by hiring managers.
Resume Trick provides templates that are simple to customize with your unique information. You can select from several different themes, fonts, and colors for a unique look that differentiates itself.
Plus, you can add a portfolio of your work, achievements, certifications, and more. This gives employers an even better idea of your skills.
Online resume builder makes it easy to update your resume anytime you need. You can also quickly print or export it in multiple formats like PDF or Word documents.
Overall, using a resume creator is one of the most efficient ways to create an effective job search tool that will attract employer attention.
3. Customize Your Resume
Tailoring resume is key to standing out from the competition.
Study the job description carefully. Take note of the skills, qualifications, and experience that the company is looking for. Then, look at your own resume and see which of your experiences correspond to their requirements.
Emphasize these experiences on your resume by using action verbs and providing specific examples of how you have applied them effectively in the past. This will demonstrate to employers why you are uniquely qualified for this role over other applicants.
Be sure to also include relevant keywords from the job specification in your resume. This will help make sure that it passes any automated filters that employers might use and get seen by real people.
In the end, verify your text for accuracy! Check for grammar and spelling mistakes, as well as typos or any factual errors. Ensuring that the application is perfect could be the difference between finding a job or not.
4. Remember About an ATS
An ATS (Applicant Tracking System) is software used by many employers to manage job applications and streamline the recruiting process. Having an ATS-friendly resume is essential if you want to get your application seen by employers.
To ensure your resume will be chosen by ATS, consider the following job search tips.
Hints to follow:
Use a simple format. Avoid flashy designs, tables, and text boxes.
Stick to standard font types such as Arial and Times New Roman.
Use clear headings and resume sections that are easy for the system to recognize.
Incorporate appropriate terms from the occupation advertisement into your resume.
Include all relevant experience and skills pertinent to the position.
Make sure your contact information is accurate and up-to-date.
Ensure your file type is compatible with the ATS.
Through adherence to these employment tips, you can hope your papers would be seen and given consideration by HRs using an Applicant Tracking System.
5. Resume Style Suggestions
One way to make sure you get noticed during job hunting is to use the reverse-chronological format. This format focuses on your last work experience and educational background, making it easier for employers to quickly see the most important information.
It begins with your current job and works back in time. It is best to begin with the most relevant information first. List them separately by date if you held more than one position at the same company.
Include details of your achievements in each role and how you added value to the company. For example, if you increased efficiency or introduced a new system that improved productivity, make sure this is highlighted on your resume.
With regard to education, list any qualifications you have obtained from most recent to oldest. Include relevant coursework or projects and any awards or honors you received during your studies.
6. Add Photo if You Wish
It's your first impression to the people who consider you for employment, so ensure it is presentable and polished. A good photo can help you create a positive impression, while a bad one can hurt your chances of getting hired. Follow these job tips:
Choose a shot that's clear and in focus, with a neutral background. Make sure you look friendly and approachable, but professional.
Avoid wearing hats or sunglasses, and don't include props or other people in the shot.
If you're not sure how to take a great headshot, think about hiring a professional photographer. They can help you look your best in the photo and make sure it's high-quality.
When you're applying for jobs online, many companies will ask for a photo as part of your application. Make sure you have one ready to go before you start applying!
7. Think About References
Letters of recommendations can be a challenging aspect of the job hunt. You want to know that you have people who can vouch for your work and academics. But you don't want to pressure them. Here are some tips to help you navigate this part of the job search:
Choose contacts carefully. Ensure that they know your work well and can speak positively about it.
Ask for permission before you use someone as a reference. It's considerate and gives them the opportunity to decline if they don't feel comfortable.
Submit all related data to interested parties, such as name, email address, phone number, and job title.
If you've been out of touch with a reference for a while, reach out before using them. Inform them of the role that you want to obtain and why you consider them to be a credible reference.
Don't forget to thank your referees afterwards! Let them know how it went and whether or not you got the job.
Keep your recommendations up-to-date on your career progress so they'll be prepared if someone reaches out in the future.
This way you can be confident that references play a crucial role in your career searching without putting too much pressure on them or yourself. Good luck!
8. Prepare Your Cover Letter
A cover letter is critical for job seeking. It's the chance to show the employer why you're the perfect fit for the role. Use these suggestions to craft a strong cover letter.
Start with a strong opening sentence that grabs the reader's attention.
Focus on how your skills, experience, and qualifications make you well-suited to the job.
Emphasize any accolades or acknowledgments you've earned which are applicable to the role.
Include examples of how you've achieved results in previous roles or projects.
Keep it concise and check there are no typos or grammatical errors.
End with a call to action asking for an interview or next steps.
Proofread your letter before sending it off.
Utilizing these hints, you have the potential to assemble a remarkable cover letter that will maximize your odds of getting an interview!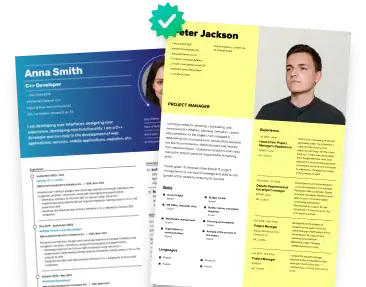 Get Ready For An Interview
Are you looking for a job and preparing for an interview? You know now how to job search? Congrats! You've already taken the first step to success. These pointers will assist you in preparing for the big day.
Preparation is essential for a successful interview. A survey by Monster revealed that 46% of job seekers spend less than an hour preparing for an interview, while 7% spend no time at all. Adequate preparation can significantly improve interview performance.
1. Prepare Responses
Job interviews can be nerve-wracking. Plan ahead by preparing answers for the inquiries that are frequently asked. Take time to think about your strengths and weaknesses, accomplishments and experiences.
Write down a few ideas for each question so you're ready when you're put on the spot. Focus on what makes you unique and how your skills and background can benefit the organization. Showcase your talents and knowledge without bragging or exaggerating.
2. Prepare Questions
Drafting questions for the interviewer is an effective method of demonstrating your interest in the position and illustrating that you have done your research.
Have a look at these question examples:
What challenges might I face in this vacancy?
What do you think makes someone successful in this job?
How would you describe the company's culture?
What opportunities for professional development exist?
How does this role fit into the overall team structure?
What are the next steps in the hiring process?
Is there anything else I can provide that would help you make your decision?
Asking meaningful questions during the interview is a great way to show your commitment and enthusiasm for the opportunity.
Be sure to listen carefully when they answer, as their responses may provide you with even more insight into the job. Plus, it gives them a chance to get to know you better and evaluate if you are suitable for the role.
3. Be sincere
It's important to practice, but don't try to memorize exact answers. You may get asked a variation of a question that you weren't expecting. Instead, practice talking through your experience and skills in a conversational way.
Be prepared to discuss your background in detail. Know what topics and stories you want to cover. And be ready to explain why these experiences make you a good choice.
4. Use Body Language
Gestures could be an important part of a job interview. It can guide employers in gauging your level of assurance and ease in the situation. To make an excellent impression, maintain good body language during your job search.
Sit up straight and keep your chin up. Bypass crossing your arms, as this could indicate closed-off gestures.
Establish eye contact with the HR and smile when appropriate. This lets the manager know that you are engaged in the conversation and comfortable in the environment.
When shaking hands, make sure to give a firm handshake. This illustrates that you are confident and assertive, two qualities that employers look for in potential employees.
During an interview, mirror the motion of your interviewer, as this may make them feel more at ease and highlight your likability.
Avoid fidgeting or playing with objects during finding a job activities. This could make you seem distracted or uncomfortable, resulting in a poor overall assessment.
5. Do Not Be Negative
When you're job seeking, it is essential that you present yourself in the best light possible. That includes not badmouthing your previous employers. Save any negative experiences for private conversations with close friends and family only.
When discussing with possible employers, highlight the positive elements of your prior experiences. Being negative about your past experience will help you appear less appealing to potential employers.
Be honest about what happened at your last job, but refrain from being excessively negative. Instead, explain how you overcame challenges and learned lessons from the experience that will help you in future roles.
6. Be Early
Be punctual for every meeting you attend. Arriving early shows the employer that you are prepared and organized, which means you are ready to hit the ground running if hired.
Additionally, arriving earlier gives you time to get settled in, become familiar with your surroundings, and prepare mentally for the job interview. This can help reduce any anxiety you may be feeling and make a positive impression on the interviewer.
If possible, try to arrive at least 15 minutes before your scheduled appointment time. This will give you a few moments to collect yourself and review resume or questions you've prepared for the interview.
Punctuality is also a sign of respect for your employer's time, as it allows them to better plan their day and prioritize tasks more efficiently.
7. Dress Properly
When it comes to job search, the way you dress makes a difference. Take into consideration that the clothing you wear will be your initial introduction to a potential employer.
Select an outfit that fits the expectations of the position you are seeking and reflects your personality in a positive way.
For formal interviews, go with a business suit or dress with appropriate accessories, such as a statement necklace or watch. Make sure everything fits well and is clean and unwrinkled.
For less formal meetings, such as those for start-ups or other creative positions, aim for smart-casual attire like khakis and a button-down or polo shirt, paired with shoes that look professional but not overly formal.
You can also add little touches to make yourself stand out in an interview. Wear colorful socks under your pants or carry a stylish briefcase.
In the end, it's all about showing respect for yourself and the company you're interviewing with by dressing appropriately for the occasion. Remember that even small details can be noticed by employers and speak volumes about who you are.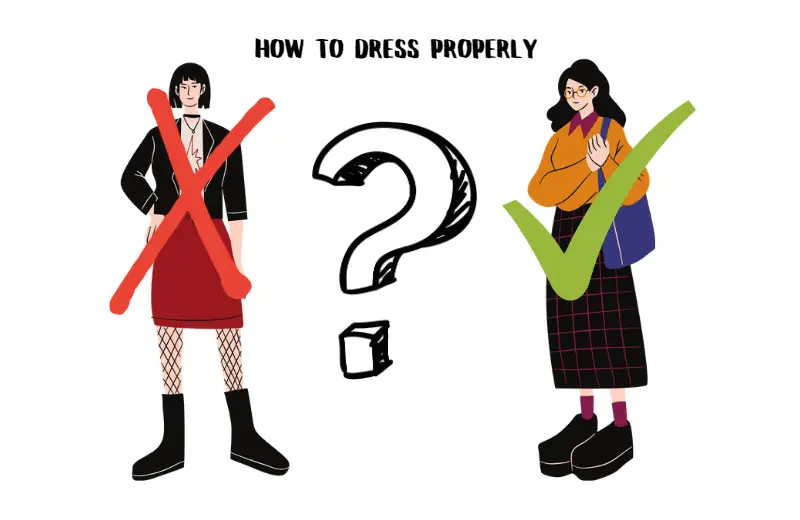 Put on clothes that make you feel confident and ready to land your dream job!
8. Employ Voicemail
Crafting an appropriate voicemail message is one of the vital job search tips. It shows potential employers that you are organized and serious about your job seeking.
To create a professional voicemail greeting, start by introducing yourself. State your name clearly, so callers know they have the right person. Then, briefly explain the purpose of the it.
Next, give a brief explanation of when you will be available to respond to their message. Say something like: "I'm usually available on weekdays between 9am and 5pm but please leave a message and I'll get back to you as soon as possible".
Finally, end your greeting with a polite closing statement. You could utter something like: "Thank you for calling and I look forward to hearing from you soon."
When potential employers call to interview or inquire about you, you'll make the best first impression.
Following up after an interview or job application demonstrates your interest and professionalism. According to a CareerBuilder survey, 32% of employers expect applicants to follow up after submitting a resume, but only 21% of applicants actually do so. Making the effort to follow up can set you apart from other candidates.
9. Express Gratitude
Job searching can be a long and challenging process. Appreciating your current situation can enable you to remain upbeat and inspired.
Here are the ways to show gratitude while career searching:
Reach out to employers with a thank-you note. Demonstrating your gratitude for their time is an excellent method of distinguishing yourself.
Follow up with recruiters and hiring managers. Even if you don't get the job, they may remember you if a similar one comes up in the future.
Connect with other job seekers on social media and share tips. Participating in these communities helps everyone succeed.
Send thank-you cards to people who have helped you in your search, like career counselors or mentors. You'll create connections that may benefit your career later on.
Take time to appreciate your own accomplishments, like creating a resume or preparing for an interview. Celebrate small wins!
Gratitude is a powerful tool in the hunt for a job, so don't forget to express it!
The length of a job search can vary significantly. The 2023 Zippia reported that the average time to find a job is fve months.
10. Be Ready to Wait
And one more job search advice. Seeking employment may take longer than you think. Many job seekers experience frustration when they don't hear back or get interviews. Utilize these ideas to help you with your expectations:
Set realistic goals. Don't anticipate discovering the ideal job in a few days. It may take weeks or even months to find the right fit.
Monitor your advancement. Mind how many applications you subbmit each day and follow up regularly with employers.
Build relationships with head hunters. Networking is key in any job search and can open doors that would otherwise remain closed. Get to know the people who work at businesses that you find intriguing and bond with them.
Take breaks. Step away from your computer for several hours daily to clear your head and stay motivated.
Stay positive. Job hunting can be discouraging. Keep your spirits up by remembering why you're looking for a new job in the first place. Celebrate every small victory, no matter how tiny it may seem!
Now you'll be better prepared to handle the ups and downs of job searching, while still staying focused on your ultimate goal: finding the right job for you!
Job Search Tips: To Sum Up
It's been a long, exciting journey!
You've learned the basics of the job search process, such as how to create an outstanding resume, the importance of networking, and the best ways to use the Internet. You know the effect of staying organized and accessing tools that can facilitate you in finding the job.
It's imperative to take action now!
Remember, don't give up. Finding a job takes patience and persistence. Keep trying even when it seems like nothing is happening. Eventually, you'll land that perfect job. Good luck!